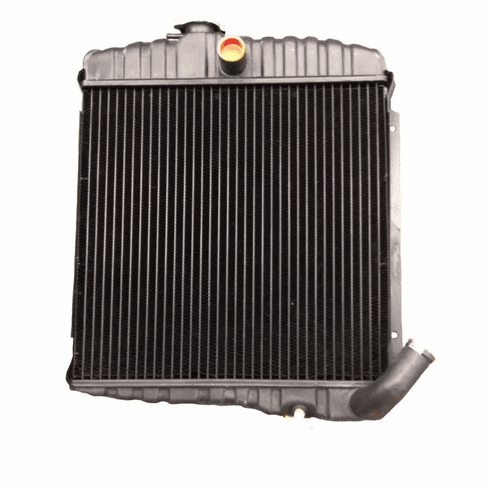 MTS [ JEEPRAD3 ] New 17 inch, 3 Row Radiator, fits 1965-68 Jeep CJ5, CJ6 with 225 V6 Engine. Will NOT Fit 1969-71 Models
1965-1968 Jeep CJ5

Will NOT Fit 1969-71 Models

This BRAND NEW 17" radiator for the 225 Cubic Inch, Buick Dauntless V6 engine is a 3-Row brass/copper radiator and is designed with the latest technology to offer the maximum surface area possible for the most efficient cooling.

Includes radiator cap and petcock.

Dimensions 19-3/4 W" x 22 H".

Replaces Jeep# 941073 & J941073.